Impact resistant, flexible fencing.
Safe, good lookin' fences
Classic board fencing, superior horse safety.
Legacy Rail has the aesthetics of a classic post and rail fence, but with superior flexibility, lower maintenance required and incredibly easy to install.
The flexibility, smoothness, and strength of Legacy Rail protects horses and riders from injuries. No need to strip, crimp, or notch, and no pesky exposed wires.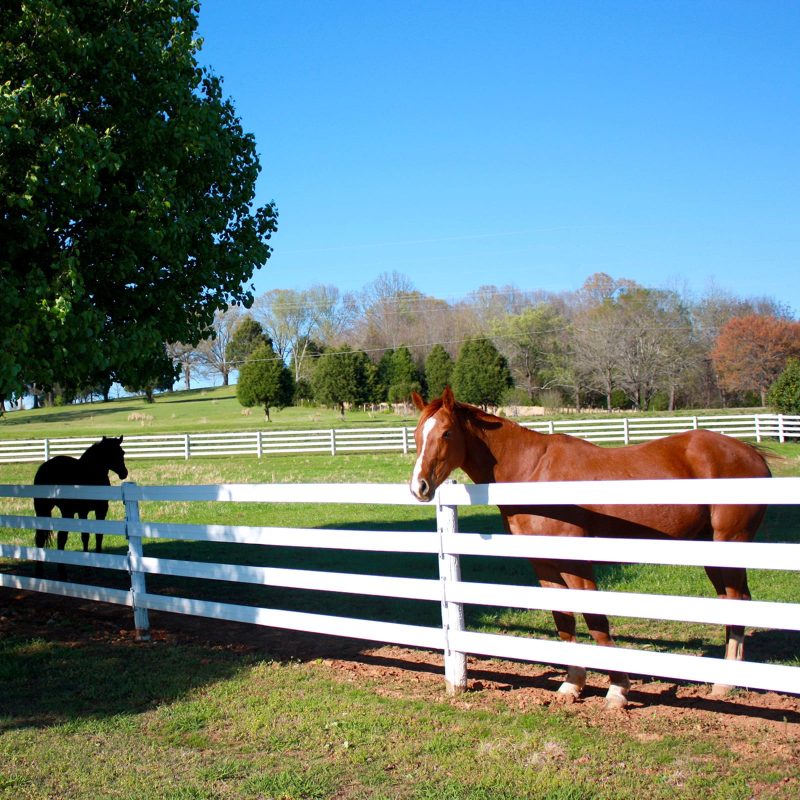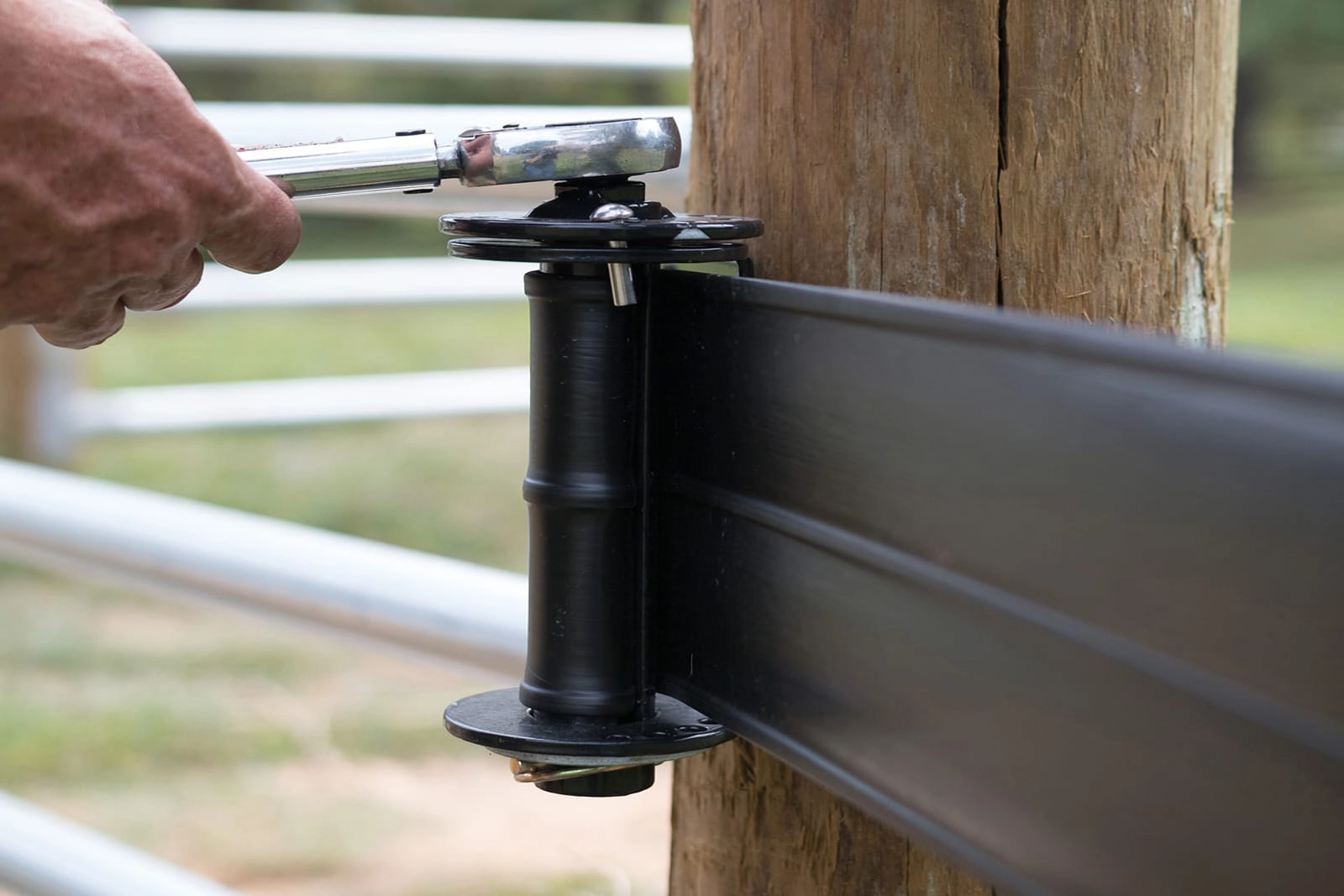 A breeze to install
Hand installation is simple with Legacy Rail accessories. Hand tensioning with some simple tools is all you need to get up and running.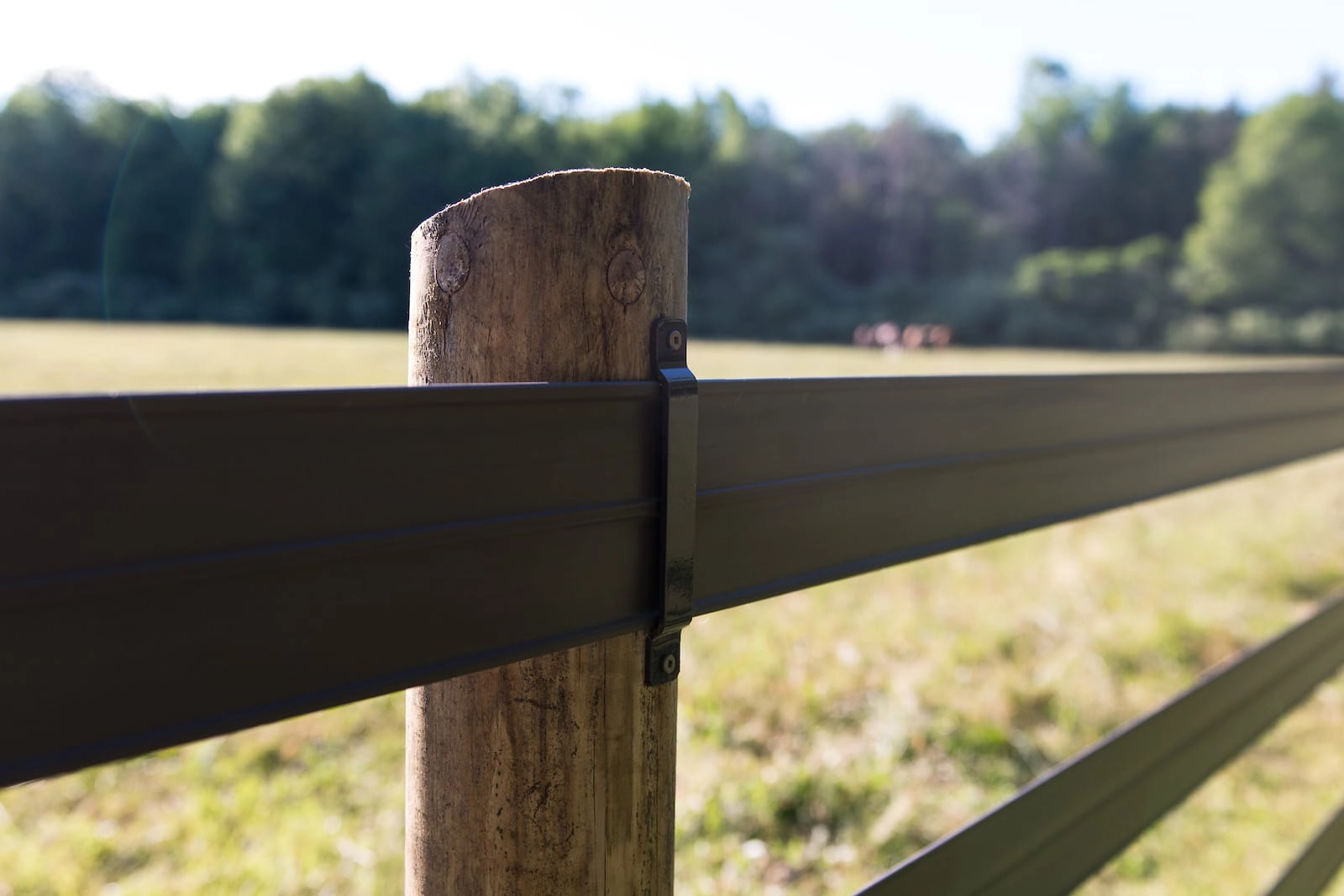 Good looks & strong as an ox
Legacy Rail will survive intense storms and severe weather. It can even withstand falling trees, which is far more pressure than any farm animal could muster.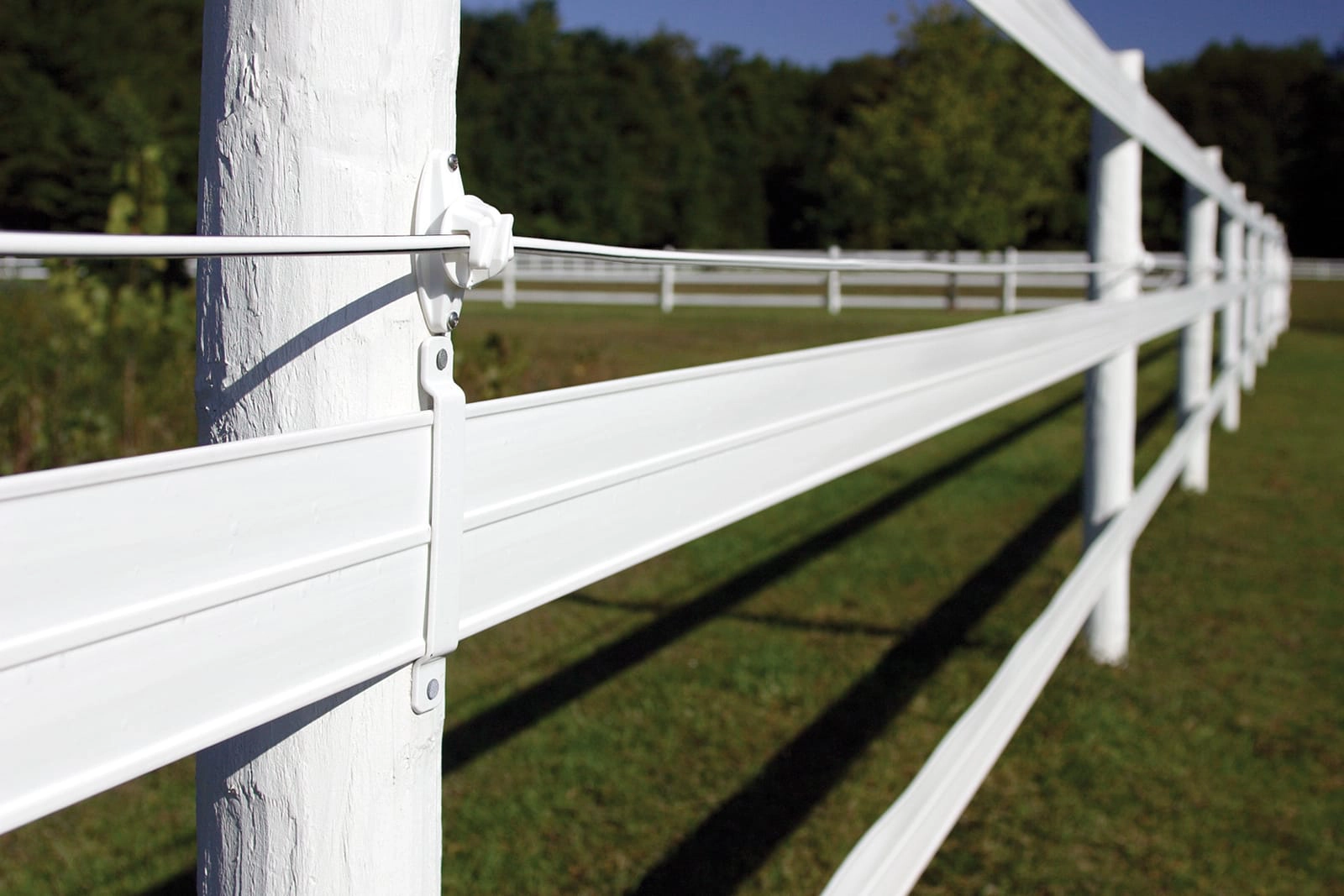 Electrified options
Our HotRail option allows for your Legacy Rail to be electrified. The conductive line is embedded directly into the rail. Easy to set up and maintain.
The Stock & Noble Legacy fencing collection includes a number of quality rail options, line options, and posts, with guaranteed customer satisfaction. View the range below!
Black, White & Natural / 135mm
Legacy Bold is our premium and most asked for rail. It closely resembles traditional board fence, and carries a Ltd. Lifetime Mfg. warranty, which is transferable one time.
Black, White & Natural / 110mm
Legacy Classic is the workhorse of our Legacy Rail Family. More economical than our premium Legacy Bold and Classic, but with the same thickness and break strength.
Black, White & Natural / 95mm
Legacy Slimline is for those who prefer the refined minimalistic approach. A rail that is safer, affordable and visible with an impressive break strength rating.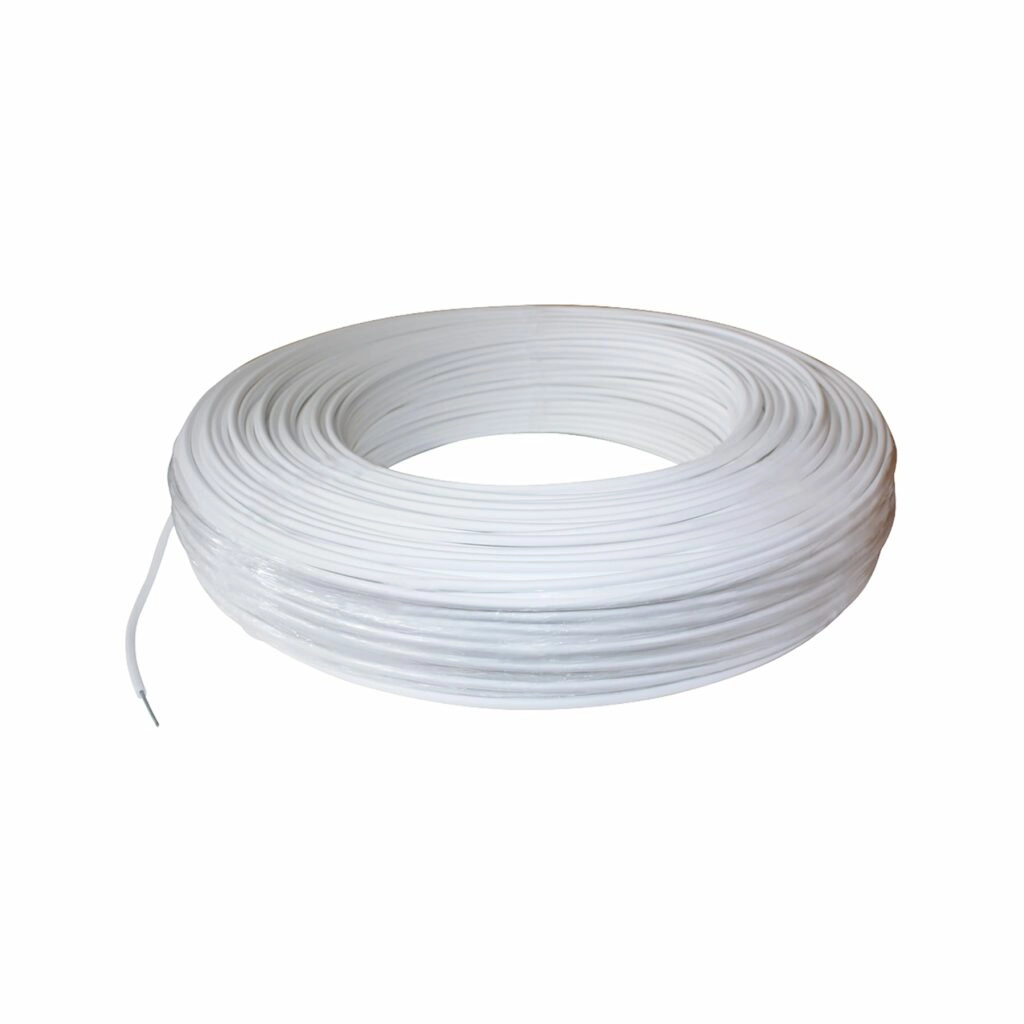 Legacy Line is a 12.5-gauge high-tensile wire that is molecularly bonded to a unique polyolefin blend of flexible plastic.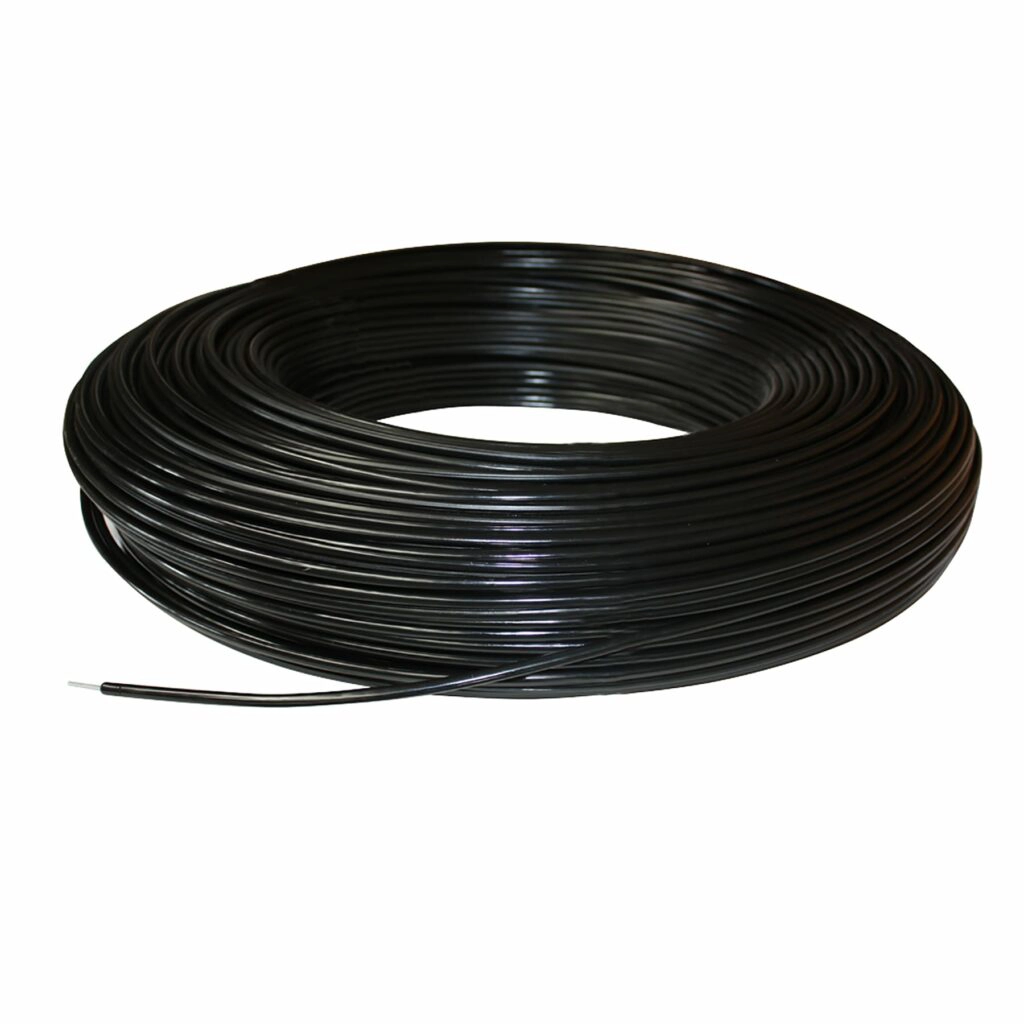 Legacy Line Electric incorporates 3 consistent stripes of purified carbon to conduct electricity. Legacy Line Electric has the same strength and flexible properties as the normal Legacy Line.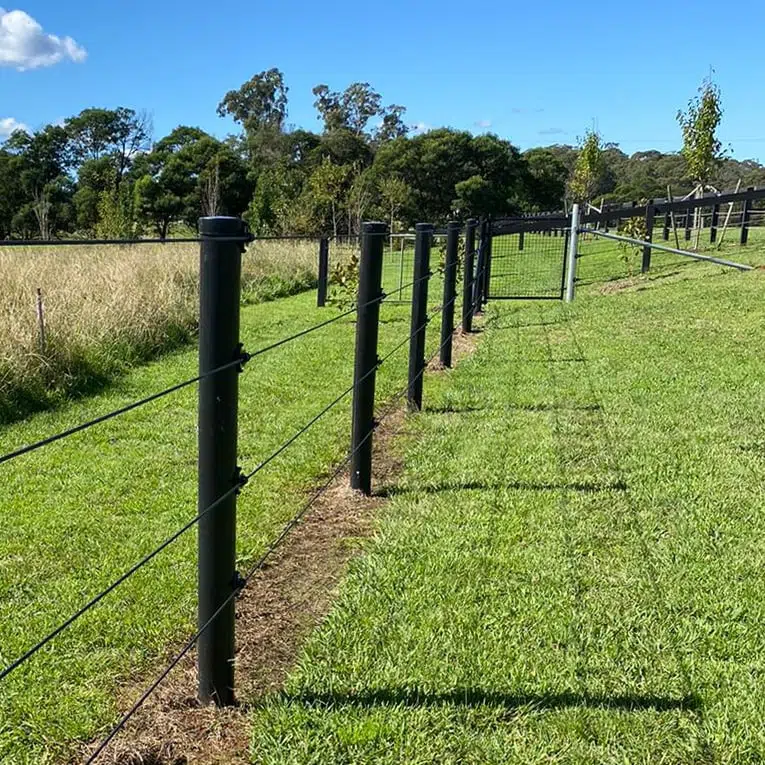 A 100% recycled fence post
A 100% recycled fencing post solution that completes our Legacy Series. With a 50+ year lifespan, Legacy Post will outlive most of us. 12 years' durability research and testing with the CSIRO.
Download your 100% free and exclusive resource on buying, planning, choosing, installing and maintaining your horse fences.
Use our fun and interactive fence mapping tool to layout your paddocks and boundary fences.
Search below to find a Stock & Noble stockist near you.